The Fastest and Lightest Live Page Builder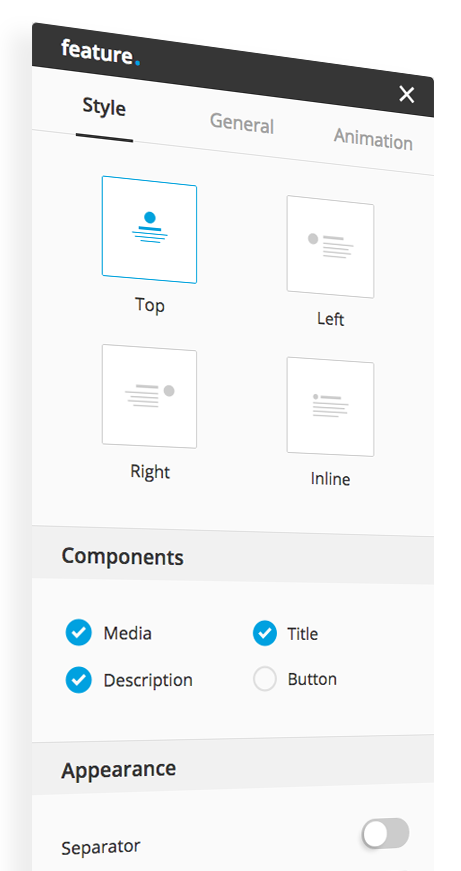 See it Live !
We introduce the inspector on the right-hand space and put ton of options to it, so you always have a clean and clear vision of what you are editing. Every changes are rendered in real time with near zero response time. No more guessing.
*Some script are cut off on Blueprint due to the reduction in performance e.g. masonry layout, parallax. That makes Blueprint render 80-90% of the frontend.
Inline Text Editor
Say goodbye to all the complex UI and give a nod to the inline text editor. Changing text styles, color, and size is at your fingertip. Everything is done right in the context. By far, we are so proud to be the only theme to offer this exclusive feature.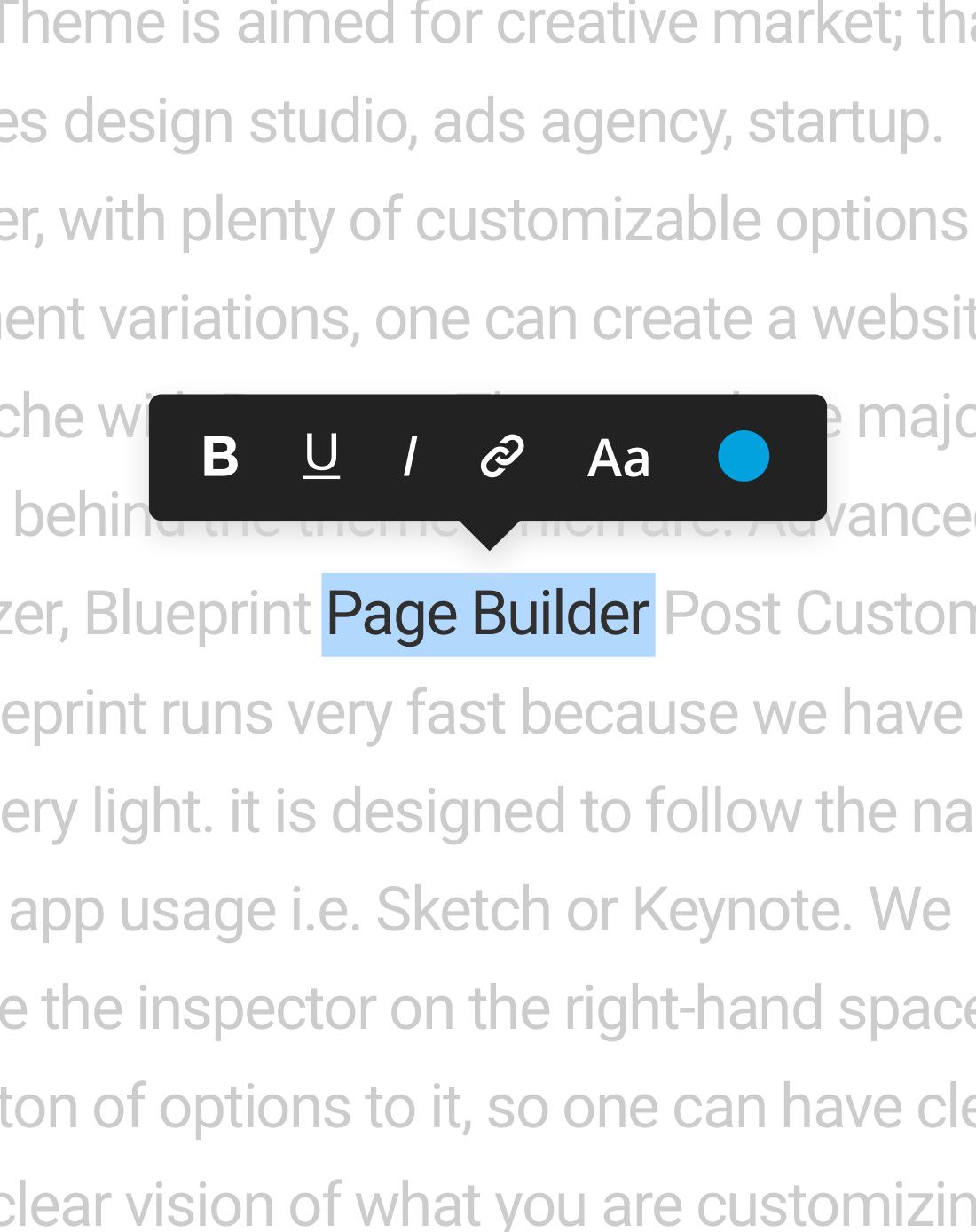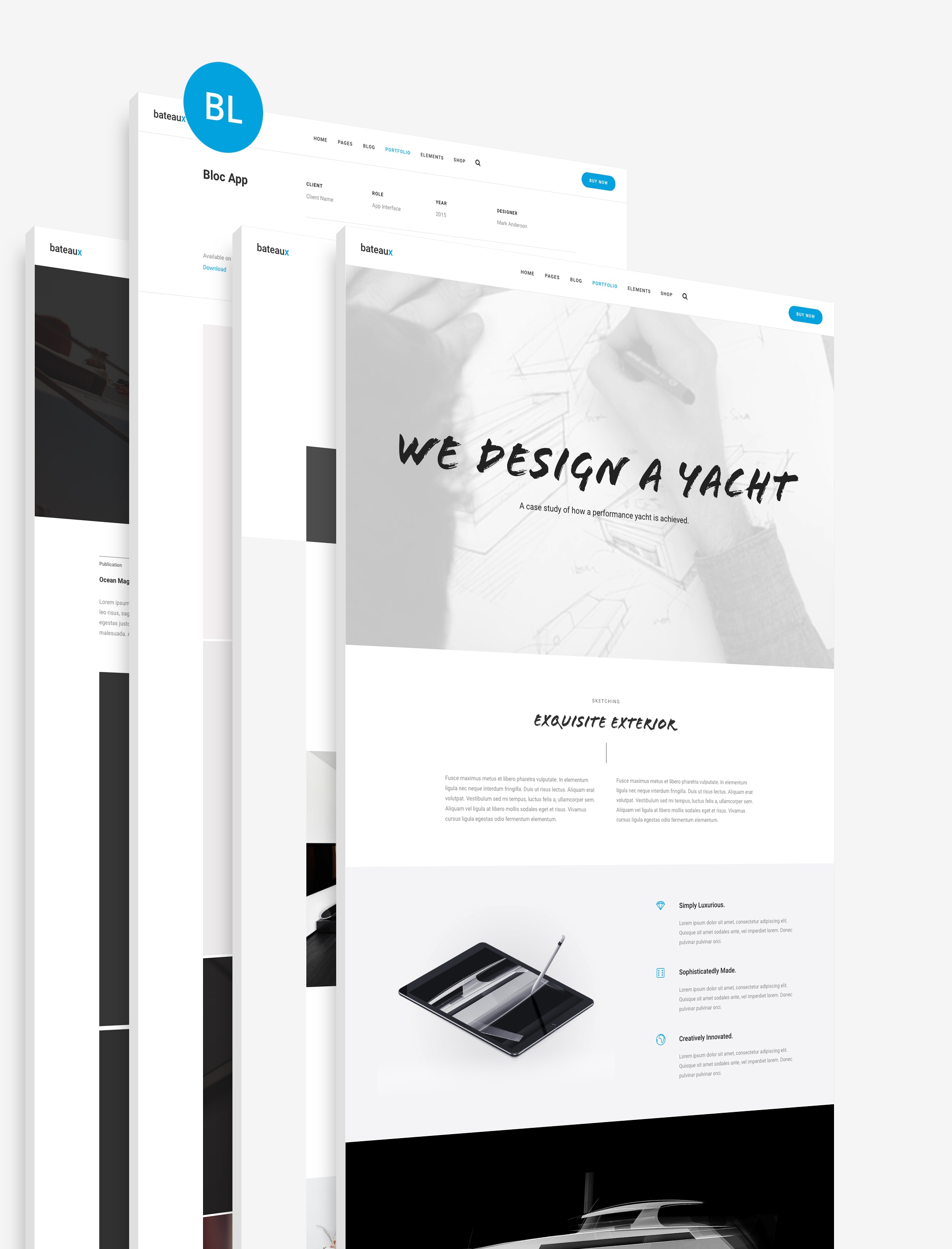 Manage Your Template
Template is super handy feature for page regeneration such as portfolios. Thanks to plenty of pre-built templates, you can easily modify the layout and save as yours. Besides, you can export a template and share to your partner and/or client.

*All the data are saved except for the image and gallery.
Smart Copy
As Blueprint is not a shortcode generator, we develop Smart Copy to save your time on item replication. Unlike the template. Smart Copy does not save your data on the builder, so it is very light. Once you copy an item or a row, you can paste it on any section of any Blueprint page without page refresh.
*Smart Copy is only supported on the modern browser where web storage is available. Cross-browser copy is not supported.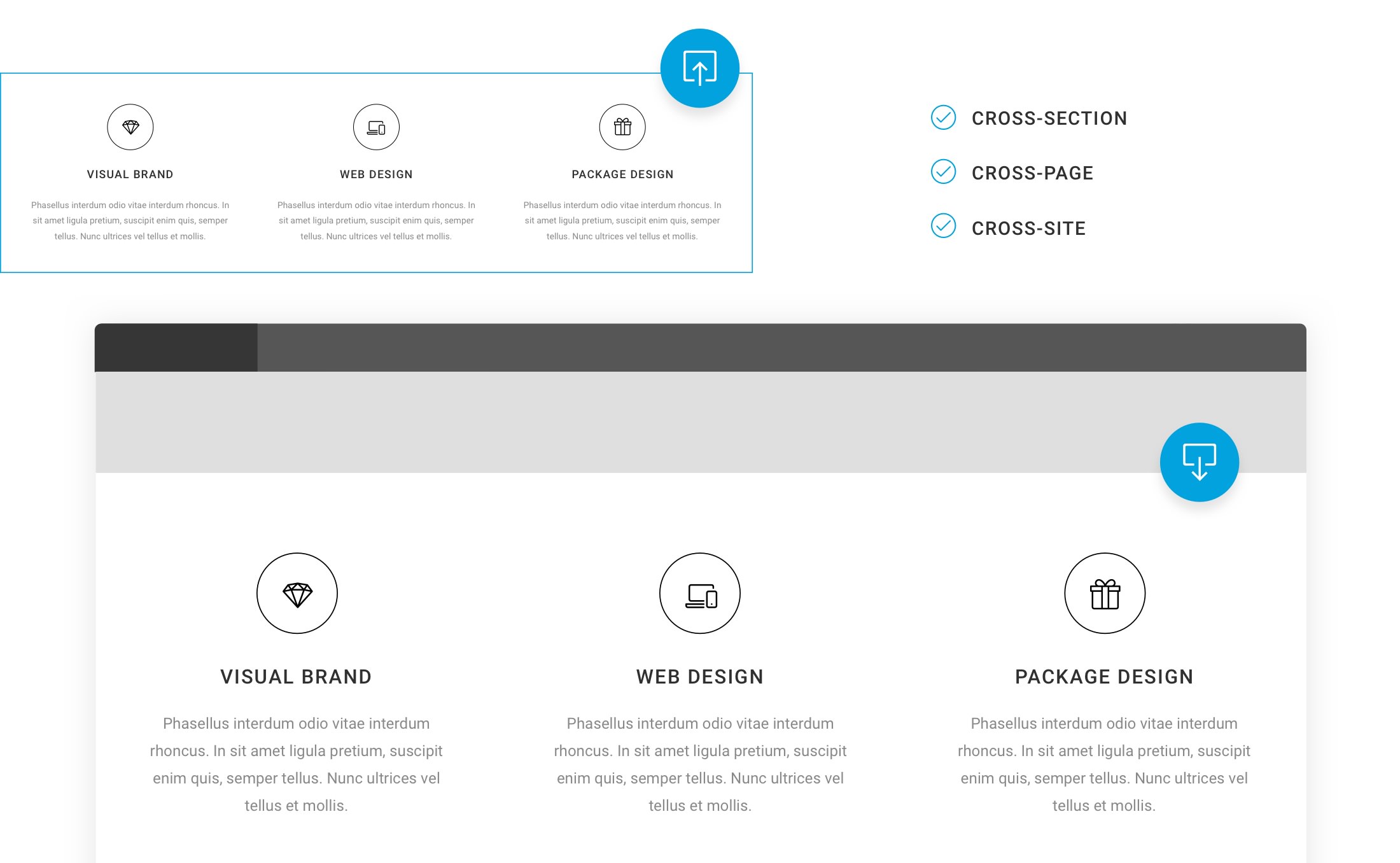 No
coding
nor
shortcode
skill is required to use Blueprint. Our roadmap is towards the shortcode-free world. However current version is 90% free as you need it for inline icons and advanced text styles.
Thanks to the variety of elements and the ease of customization, you can build custom header and footer on the top and/or bottom section of any page. Tip: use smart copy for replication on the new page.
For smaller screen device, we introduce the fullscreen mode for better editing experience. Inspector can be minimized to allow maximum preview area.
Tip: toggle preview button for live mode.

In Bateaux, everything is in live mode, so does the theme options. We extend the Wordpress Customizer and make it much more powerful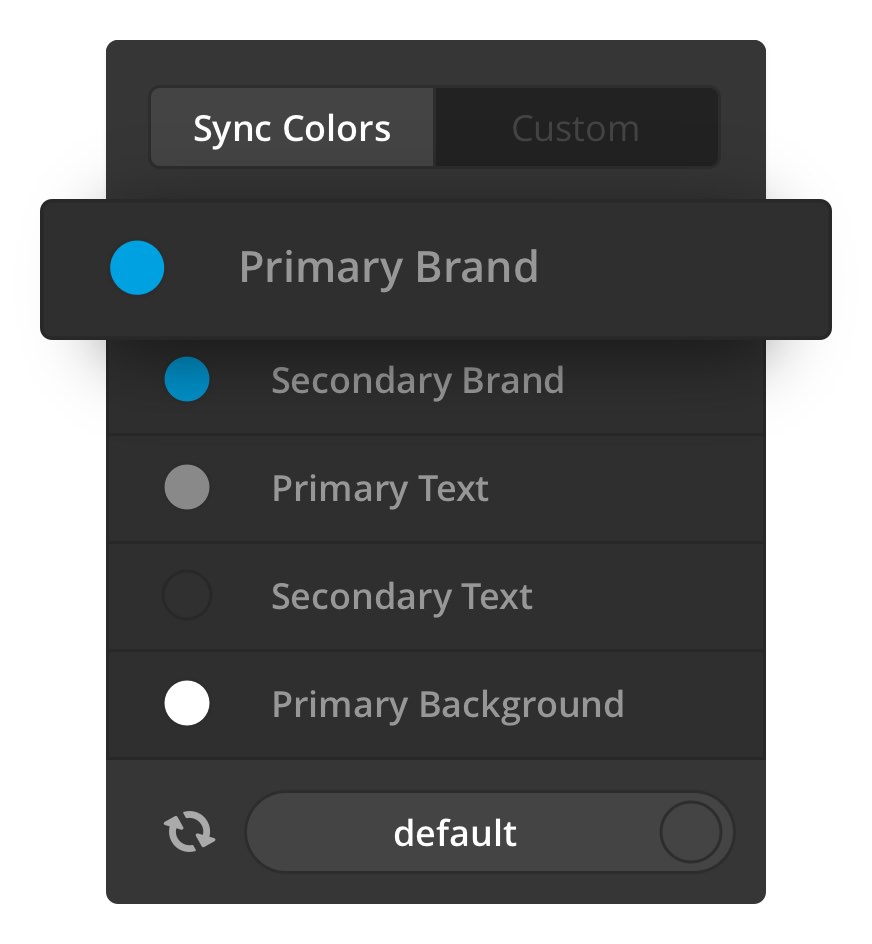 Syncronized Theme Color
As colors are the foundation of any website, we introduce you the Sync Color. Once your default color is set, you can use it on Customizer and/or Blueprint. In addition, You may have a quick change of element color by applying the color scheme.
Advanced Options
Countless theme options are packed in the Customizer sections. Logos, layouts, navigation menus, footer, blog, portfolio; all are set at one place. Some include advanced options where you can get extra customizing capability.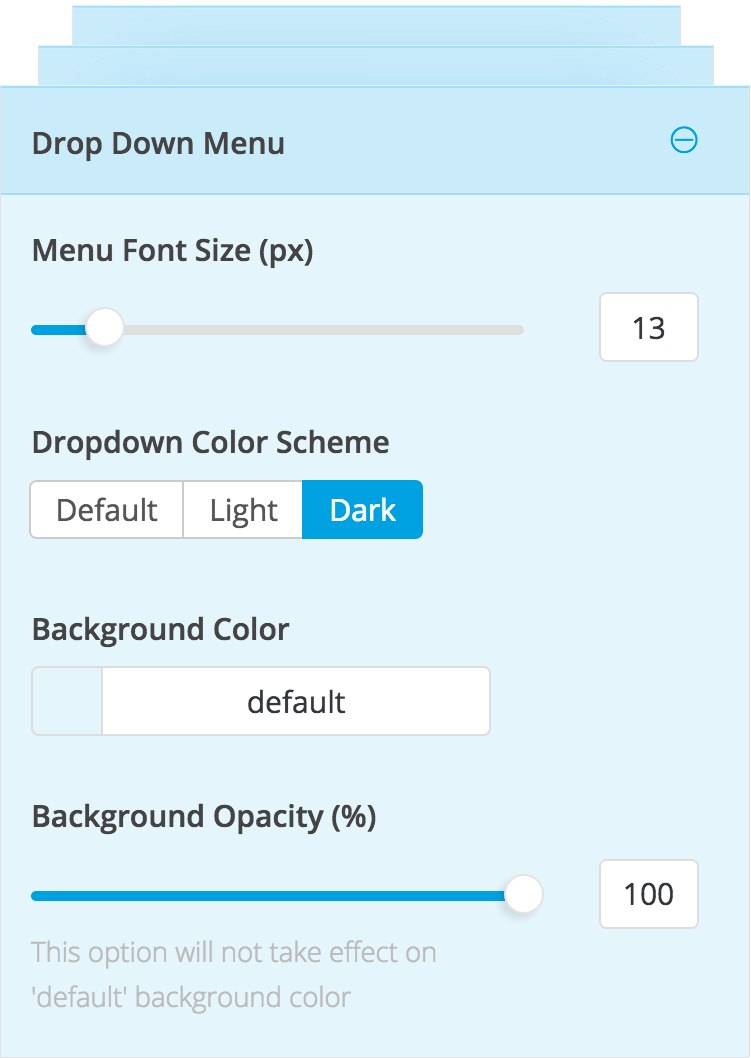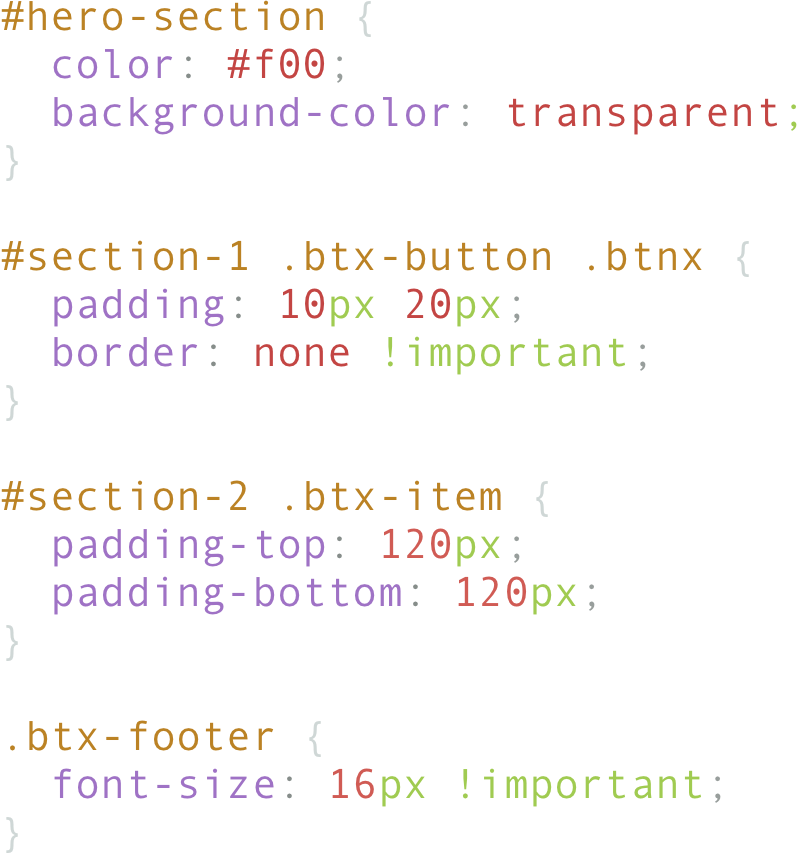 Live Custom CSS
For advanced customization, we bring you live CSS editing. Once you input the code, you will see it live on the preview area. Customizing the theme is enjoyable as it is much easier than ever.
Font Manager
Bateaux give no limitation to your choice of fonts. You can select one from 700+ Google Fonts, import from Typekit, or even upload your custom fonts. Just like color, fonts are synchronized globally. Once you set it, you can use it anywhere.


Post Customizer bring you the ability to customize the appearance of single posts globally and individually, all in one place.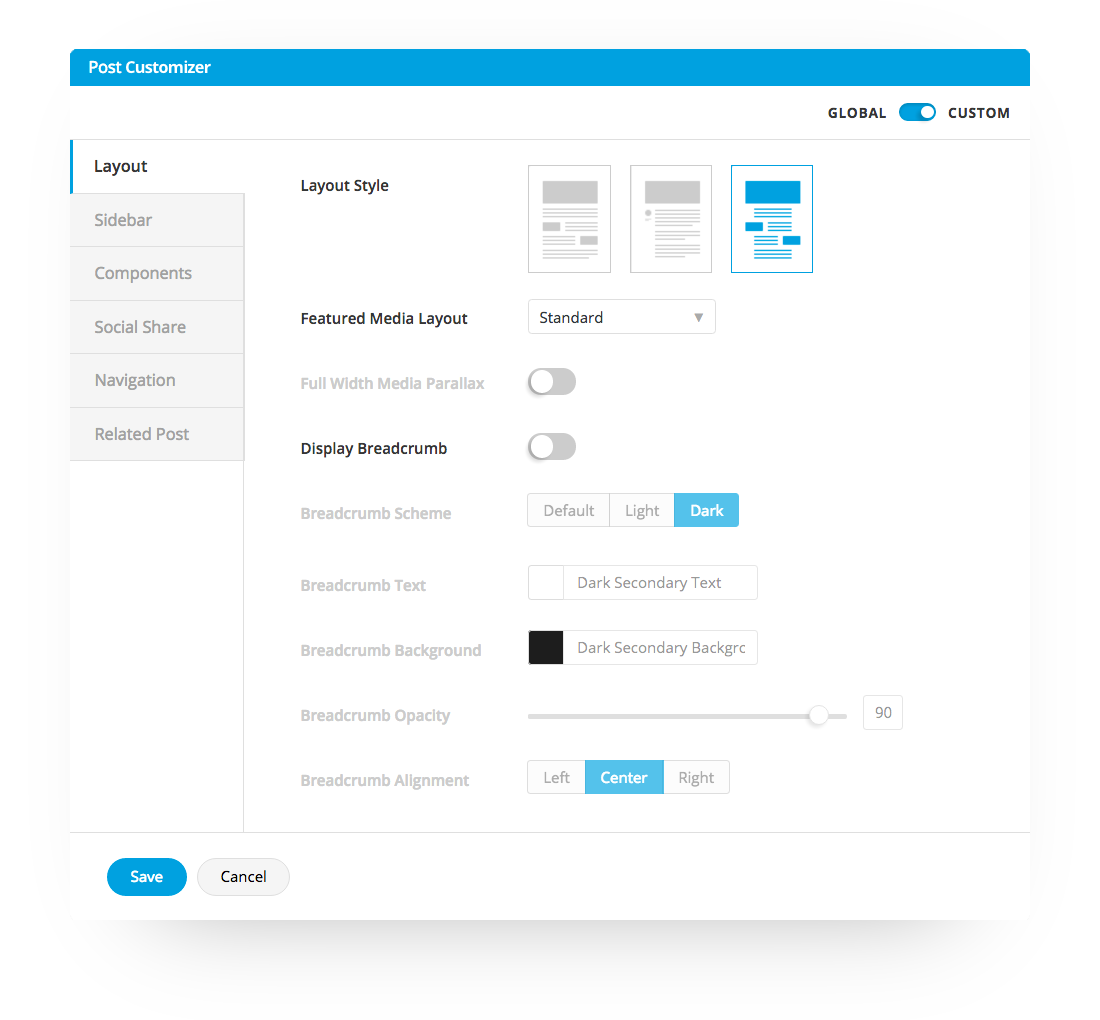 Unique Post Layouts
With 3 layout styles and 4 featured media layout, you can have up to 12 layout variation on a single site. Below is the collection of what you could achieve.